Friday, June 29, 6:30 to 10:00 pm
June Moon is back for a second year!
Tickets start at $75
Sponsorships start at $250
Purchase tickets at our June Moon page on Eventbrite
Join us for an evening of delicious food, great music, and relaxed fellowship at The Brenton Arboretum. As the sun sets and the FULL MOON rises we'll lift our glasses in a toast to the trees that make this place such a treasure.


This is the second year for this casual-chic outdoor event and you won't want to miss it. Each ticket or table purchase celebrates and supports one of central Iowa's most beloved cultural institutions.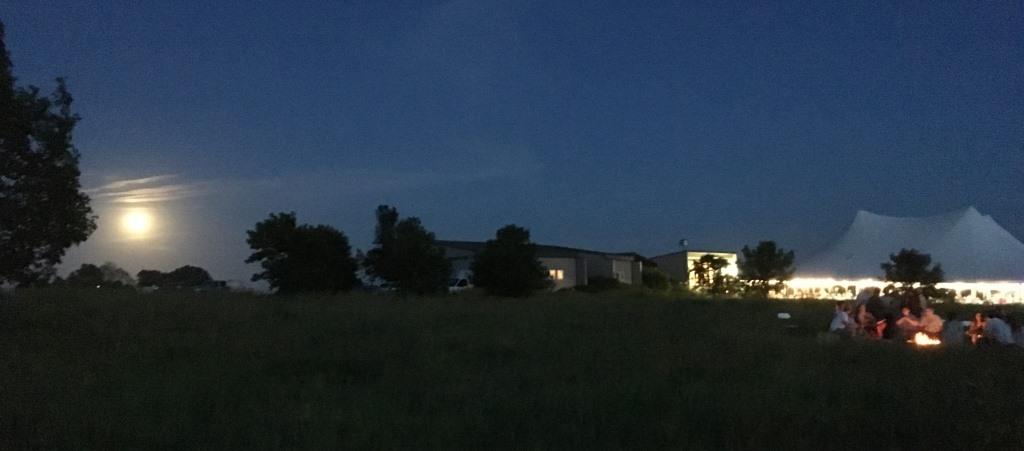 June Moon 2018 features musical duo The Well Pennies
THE WELL PENNIES are a Folk/Pop duo consisting of husband and wife team Bryan & Sarah Vanderpool. Taking influence from THE LUMINEERS, PASSENGER, and SUFJAN STEVENS, the pair combine their signature pop melodies and tight harmonies with beautifully produced lush string arrangements. The band explains, "Our goal is to write songs that inspire something – however simple – to smile, to love, to get out and experience life."
The Well Pennies spearheaded "BEATLES REIMAGINED" featuring Edward Sharpe & The Magnetic Zeros and 9 other up and coming indie bands. It was met with critical acclaim from Rolling Stone, New York Times, LA Times, Huffington Post and countless others. The Well Pennies' version of All My Loving was chosen as the opening track on the album and caught the attention of USA Today, Under the Radar Magazine, and NYLON Magazine praising the track for its uniqueness and creativity.